PROUDLY OFFERING CUSTOMIZED PEST SERVICES FOR COMMERCIAL AND INDUSTRIAL FACILITIES
We have been successfully maintaining pest free environments for companies across a wide range of industries. Whether you're in food service, food manufacturing, education, health care, pharmaceuticals, office management, or any other type of facility or business, a pest free environment is necessary.
Pest management in commercial settings is a matter of public health and is vital to the success of every organization. The absence of an effective pest management strategy can cost businesses their reputation.
EcoLiving Pest Solutions is able to provide you with top quality, effective pest solutions that are tailored to your facility's needs. Being locally owned and operated we are able to focus and direct our efforts at providing you with the most comprehensive, safe, and cost-effective solutions to managing your pest control needs.
[ezcol_1third]
COMMERCIAL INDUSTRIES SERVED, BUT ARE NOT LIMITED TO:
Property Management Groups | Apartment Buildings | Restaurants | Office Buildings | Schools | Health Care Facilities | Hospitals | Child Care Facilities | Lodging and Hospitality | Boats | Warehouses | Manufacturing | Office Space | Government Facilities
[/ezcol_1third]
[ezcol_2third_end]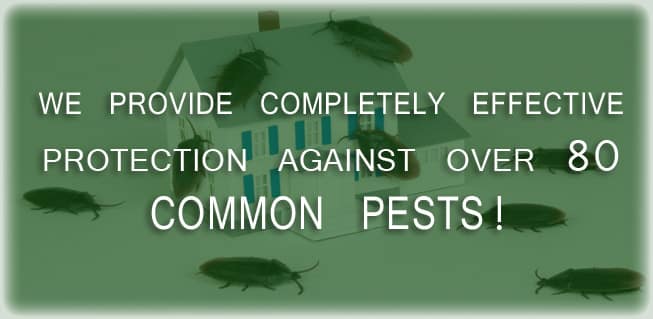 [/ezcol_2third_end]
---
SERVICES TAILORED FOR YOUR COMPANY
Listed below are just some of the many services we can provide to our commercial and industrial customers:
Monthly, Bi-Monthly, Quarterly or Customized Inspections and Services
Insect Control
Rodent Control
Flea, Ticks, and Chigger Control
Bed Bug Services
Food Industry Inspections and Services
Special Exterior Services
Stinging Insect Control
We offer FREE, no pressure inspections for commercial properties. Contact us today to learn how we can make a difference in your business!
---
PEST'S ARE SMALL, BUT COSTLY
Just one pest can have a financial impact on your business, but a larger infestation could cripple your operation's reputation. And since a few pests can multiply quickly once inside, trying to prevent them from getting in is the key.
Entry Points: Pests can enter your business in many ways, including through doors, windows, vents, plumbing, cracks or holes in walls and floors, or via supplier deliveries.
Water Sources: Pests require water daily, which means water fountains, restrooms, faulty drains, condensation from air conditioning systems and other types of plumbing are attractive breeding grounds.
Food Sources: Even minor sanitation mishaps provide adequate food for pests. Cockroaches will eat almost anything – from hair to glue used in cardboard boxes.
Harborage Points: Rodents and cockroaches seek living spaces that are small and dark. Little cracks and crevices throughout your facility can provide breeding and living areas for pests.
Customer/Employee Areas: Areas like break rooms are critical exposure points. Protecting your customers and staff from unsightly and unhealthy exposure to pests is essential to your business' success – and to your bottom line.
---
[ezcol_3fifth]
Did you know your current pest management program could be doing more harm than good, escalating your costs each day? If you continue to see pests in your facility, your provider may be applying the wrong materials and amounts – or possibly even treating the wrong areas!
[/ezcol_3fifth]
[ezcol_2fifth_end]
Pests can eat away at your profits in many ways:
Structural Damage
Damage to Raw Materials and Inventory
Transmission of Harmful Diseases
Health Regulation Violations
Food Poisoning
[/ezcol_2fifth_end]
---
COMMERCIAL GUARANTEE
Our pest services are 100% guaranteed to effectively remove your pest problems! At any time, if you are not completely satisfied with the results of your regularly scheduled service, we provide free call backs* in between your scheduled services until the job is done right!
We are sure that we are providing the best, top notch service around, but if, for some reason, pests are still causing you problems after we have serviced your location, we will make it right at no charge* to you!
*The pests covered in the free call backs are the  'covered pests' listed in your Service Agreement.