Our Pest Control Services
EcoLiving Pest Solutions offer's many different services to get the job done right in your Muncie, IN area home or office!
Natural Treatments
Natural and organic treatments are available and are just as effective as conventional services. We want you to have the most options when choosing how to rid the bugs in your home or business.
Commercial Services
Keeping pests out of your business is essential. We specialize in tailored services for your business, saving you time and money.
Residential Services
We offer a wide range of services to get rid of your pest problems. From one-time services to quarterly preventative services we've got you covered guaranteed!
Bed Bug Treatments
Affordable treatment options that work. Our bed bug treatments save you money and do the job right so you can sleep at night. Finally, the best solution to eliminating your bed bug problems guaranteed!
ABOUT
Ecoliving Pest Solutions provides a better level of pest protection than your standard pest control company.
We care about our families, pets, community, and our environment.
We have brought an emphasis on quality work and training to EcoLiving Pest Solutions. The technicians here at EcoLiving are fully licensed and experienced to solve any pest problems. Because we are focused on quality, our services do take a little longer than your standard pest control company, but this gives you a more well-rounded, in depth and effective residential or commercial pest control service.
You get excellent control of pest invaders and a much safer choice for you, your family, and the environment. We practice the latest Integrated Pest management (IPM) techniques and stay up to date on the latest methods and technology to make sure we can continue to evolve in the best way possible to provide the highest quality service to you!
We are well equipped and trained to offer the best in spider control, bed bug treatments, ant control, flea and tick treatments, and more!
QUALITY

We guarantee to bring you the highest quality in pest control.

AFFORDABILITY

We strive on being your most affordable option for pest control.

ENVIRONMENTALLY FRIENDLY

We make sure our products are the safest, most eco-friendly on the market.

FULLY TRAINED

We are fully trained to offer the best with any difficult pest problem.
MEET OUR TEAM
We want to personally thank you for considering EcoLiving Pest Solutions!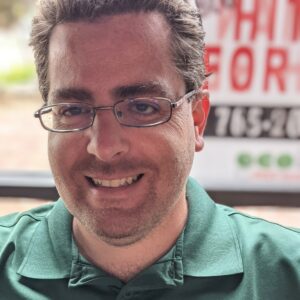 CHRIS CRIGGER
Chris is not only an owner, but he is our lead service technician. He holds an Indiana 7-A Applicator License an Arkansas Commercial Applicator License and has been in the pest control industry for 12 years. Once EcoLiving Pest Solutions grows to a larger size, Chris will be passing the torch of a lead service technician for our base-area and focusing more on helping grow our business more than what it already is.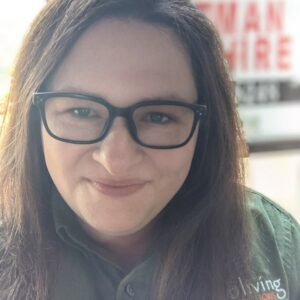 SARA CRIGGER
Sara is an owner and an all-around helper. She assists our technicians on the field if an extra hand is needed, creates our business marketing plans, draws up contracts, answers phones, handles scheduling, and keeps everyone on track during the business day. She may not go out and exterminate bugs like our technicians do, but she is very knowledgeable on pest information, what our technicians do, and keeping our business running and growing.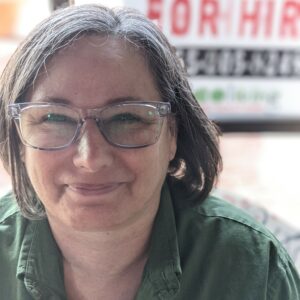 JULIE BROWN
Julie Brown joined our EcoLiving family Aug 2018. Julie brings her manager skills to our office staff. She has great customer service skills which has been brightening moods of all of our customers, young and old. She may not have a background in pest control, but she has been learning the ropes in the field on how we service our customers! We are thankful to have her apart of our team!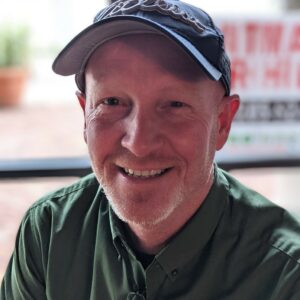 CHAD BAVENDER
Chad Bavender joined our EcoLiving family in the Summer of 2021. If you live in Muncie, you may recognize him from delivering your mail! Since retiring from the post office, this "can't stop working" guy was looking for a fun place to spend part of his time during the week. Chad: Former mailman. Painter. Bounce house guy. And now, bug hitman. We are happy to have him apart of our crazy crew!
WHAT OTHERS HAVE TO SAY
The people you can trust: Real customers who have tried us out and can tell you about it!